Is the sublease market for small spaces in S.F. shifting? Brokers say yes.
The pandemic cast Jonathan Horowitz and the San Francisco Stress and Anxiety Center adrift in the city's ocean of sublease space, fruitlessly trying to find someone to take 2,525 square feet at 100 Bush St. Horowitz had signed for in 2019 on terms that were "not very favorable."
Despite offering a discount of 15% on the rent he was paying, he never received a single offer.
"People were interested but my understanding was that the market was just so flooded that the odds of us getting anything were pretty low," he said.
But in 2021, with the Covid tide starting to recede and San Francisco slowly reopening, Horowitz has changed his focus from getting out to getting back in. He has pulled his sublease listing, and if he got an offer now, he said he wouldn't take it. Instead, he wants to reoccupy the space as soon as it feels safe to do so, optimistic that better times are around the corner.
"I feel really sure that people are going to get back into office. We're already hearing from clients who are asking us when we are going to be back," he said. "I think people are eventually going to be back and we're strategically located, specifically to be in the mix of all those corporate tenants, and so I think at this point if we were to sublease, I don't see how that would make financial sense."
And he is not alone. The ongoing rollout of the Covid-19 vaccine and a collective hope for some normalcy in 2021 is translating into a noticeable if still modest uptick in demand for small and flexible subleases, at least in comparison to the past three quarters. Inquiries are being made, tours are increasing — predominantly for spaces under 10,000 square feet — and a few companies that last year advertised their office spaces on the sublease market are now pulling back portions of their listings as they plot out their return, according to a number of local brokers interviewed for this story.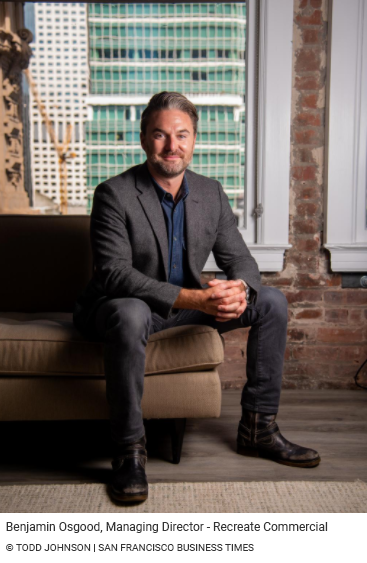 "I've had several clients ask me to take their space off the sublease market now," said Benjamin Osgood, founder and managing director of Recreate Commercial Real Estate. "Just one week ago I received two offers from potential sublessees really kind of at the same time for the same space, which I think is significant in itself that we're actually getting offers now. Before it was tours, but that's just window shopping. Offers are a true expression of an intent to move forward with a transaction."
By the time Osgood presented the two offers, the client no longer was interested in subleasing.
"They said that they've had internal discussions and are going to be returning to the office at the end of the summer," he said, adding that he has fielded calls from fellow brokers with similar experiences.
Wes Powell, a managing director at JLL who represents landlords, said that JLL saw a "doubling of tours'' in January. That month alone, JLL gave 64 tours of office space, up from an average of 30 tours per month in the fourth quarter. He added that the firm's tenant representative team is also getting "weekly calls to pull (sublease) space off the market because these companies are putting together a plan to reoccupy."
"We have seen a number of tenants who early in pandemic put space up for sublease — small- to medium-sized companies in San Francisco," said Powell. "Now they are saying, 'If the space hasn't been subleased, then we need it back.'"
KeepTruckin, a fleet management software company based at 55 Hawthorne St., initially listed all of its office space for sublease but recently pulled about half of it off the market. The company did not respond to a request for comment about the listing.
"We have been informed that they didn't withdraw the complete space but changed their offering and reduced the amount of square footage that they would offer on the sublease market with the intent to reoccupy a portion of it," said Felipe Gomez-Kraus, president at Raise Commercial Real Estate.
Gomez-Kraus said he believes some of the subleases that have created "that tremendous glut of availability" was a result of companies testing the market.
"We are starting to see tech clients who weren't able to find a suitable subtenant for their space really plan for that re-occupancy," he said.
Currently, there are 1,106 direct office spaces and 389 sublease spaces under 10,000 square feet listed as available in San Francisco, according to CBRE. For direct spaces between 10,000 and 20,000 feet, there are 259 listings along with 236 subleases. (To be sure, large companies, many shifting to permanent remote work policies, continue to dump large blocks of space on the sublease market.'
The average rental rate across all property types for direct spaces is $76.4 per square foot, but subleases have hit the market at considerably lower rates.
For example, a 5,000-square-foot sublease at a Class A office building near the Embarcadero is currently being advertised for at a mid-$60s per-square-foot range. Another short term Waterfront sublease for an 11,000-square-foot creative space is being advertised in the high $40s per square foot range.
Tony Zucker, executive vice president at the commercial real estate firm Dunhill Partners West, said that pre-pandemic many landlords' strategy was to take traditional office towers and compete for tech demand by building out creative, open "spec" suites "with glass conference rooms, open kitchens and collaboration areas.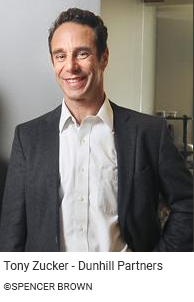 "It was a supply and demand story," said Zucker. Now, he predicts that the more "traditionally thinking firms" will be most eager to return to the office, like law or finance firms or young tech startups that still need to establish a hiring culture — and those users will have an array of quality options to choose from, at steep discounts.
"Landlords will have to compete with sublease space rents, that's the bottom line. Rents will continue to drop," he said.
Gomez-Kraus agreed that the "oversupply of space, the dearth of demand and the decrease in pricing" will allow for a larger number of companies that have visibility into their headcount and have created a strategy for re-entering the workplace to take advantage of the sublease market.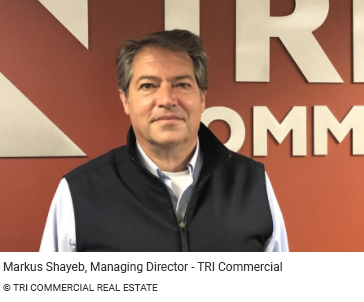 But those companies are generally looking for smaller spaces, and are trending toward more traditional offices rather than creative spaces, according to Markus Shayeb, San Francisco managing director at TRI Commercial. He said that the firm is seeing "a good amount of activity on anything up to 5,000 square-feet, and short term."
"I think that small clients in general still believe that cooperation in the office is much more important. If you have 4,000 employees and 3,000 work remote, who cares really? But if you have small teams of eight, 12, 15 people, I think they still all agree that they should be in one room," said Shayeb. He predicts that more and larger deals — between 15,000 to 20,000 square feet— will be executed in the third quarter of 2021.
He also believes that large, full floor and creative spaces will see steep discounts — potentially of up to 50%.
This article was originally published in the San Francisco Business Times on March 12, 2021.